What is Thai Street foods?
Immm rice & Beyond is well known as authentic Thai cuisine that mainly focus and serve Thai street foods. We brought the culture and food phenomenon from the street of Thailand straight to the city of Chicago. But what exactly is Thai Street foods?
Thai Street foods
Thai food culture is lively and fascinating in the way that grab a lot of people attention when they pass by. It's very common in Thailand to find foods that serve on the stalls or food cart on the street of Thailand. As basic as, grab it to go or simple diners off the street, which make it a unique part of the Thai food culture. The way that considered to be Thai Street foods is because it easily makes and can be served off the street. A vendor prepares food off their cart or stalls make it easy for people to grab. Not to mention that, there's plenty of food options that people can choose from.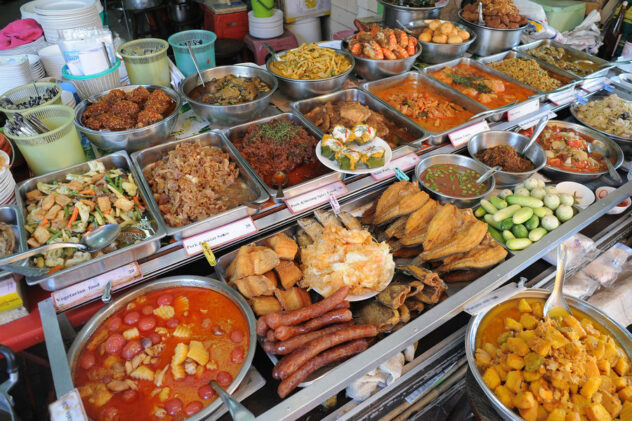 Despite the amazing food, scenery, the smell of all the foods really do grab peoples' attention. Simple stuffs that you'll find off the street of Thailand can't beat the lunch deals known as "Khao Rad Geang". It's basically entrée of your food choices that serve on top of rice usually up to 3 items. You might think how does everything serve together on top of rice. Believe it or not, taste of Thai food does go very well with rice altogether. What mainly serve is considered to be curry, stews, and stir fry. It's convenient, cheap, and tasty!
Besides, Khao Rad Geang  there's many more of Thai dishes that you will find off the street of Thailand, for example, Green Papaya Salad (Som Tum), Gai Todd (Fried Chicken Legs), Boat Noodles, Mango Sticky Rice (Khao New Ma Mueng), etc. These are just some of foods that are popular serve in Thailand.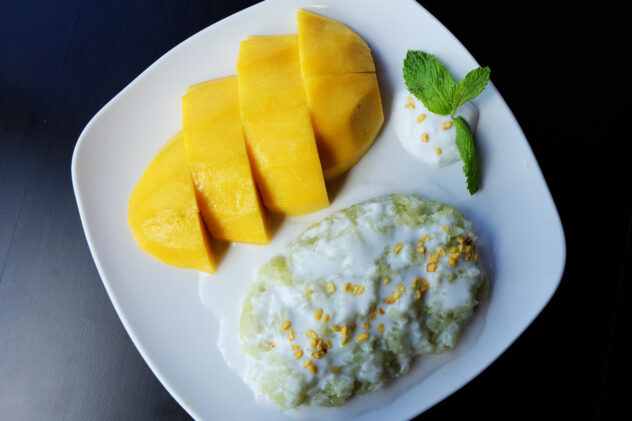 The good news is you don't have to travel as far as Thailand to experience Thai street food culture. We've brought Thai street foods here in Chicago, Uptown. From Khao Rad Geang to your favorite dessert like Mango and sticky rice. It's all here at Immm Rice & Beyond.
Come experience our Thai street foods culture with us at Immm Rice & Beyond. We proudly serve authentic Thai cuisine that will meet your satisfaction.